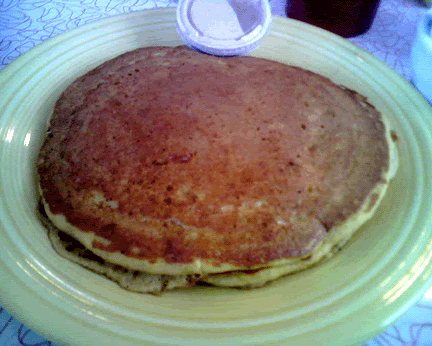 Mary's Diner

666 East Main Street
Geneva, OH 44041
(440) 466-6393
THIS MAKES TWO trips to Mary's Diner in my last two trips to Ohio. I'm quite happy with this trend. Mary's serves up classic diner fare in a classic diner setting. It's comfort food. I love it. In particular, I loved the pumpkin pancakes. Tis the season, after all.
In other news, I-80 East was not nearly as quick a drive as I-80 West. Adam and I spent at least an hour and a half sitting in traffic at various points along the way. Which sucked. At the the fall foliage was a pleasant backdrop? To make matters worse, this not-driving part of our drive ensured that we would arrive in New York well after the start of the Indians-Red Sox game. This put us in a bad mood.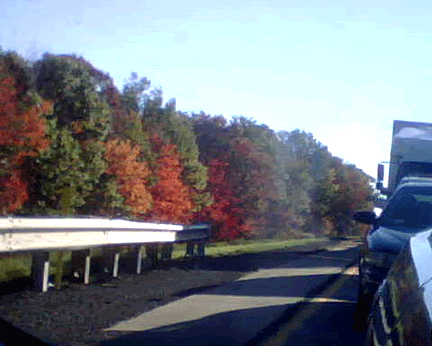 Objects in mirror are closer than they appear

You know what made it worse? The part where, once finally back in the city, the Indians lost the third of three consecutive games to crash out of the playoffs and send Boston to the World Series. Blargh!

Speaking of blargh, we did stop for lunch/dinner somewhere halfway across Pennsylvania. Adam wanted Arby's. So, I got a milkshake. That was my dinner. I love roadtrips.