Jas Mart

35 St. Marks Place
New York, NY 10003
(212) 420-6370

FIVE SIMPLE STEPS to enjoying you pre-packaged rice balls:
Select your
onigiri
--my personal favorite is
umeboshi
(pickled plum)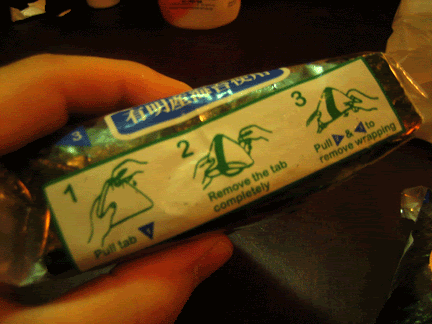 Carefully read the instructions, apparently provided by Ikea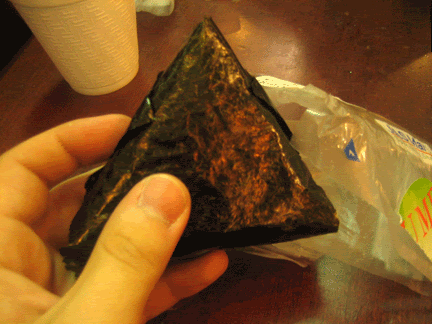 Presto, changeo--
seaweed is applied to rice. It's time to eat!
Mmmm... that's tasty...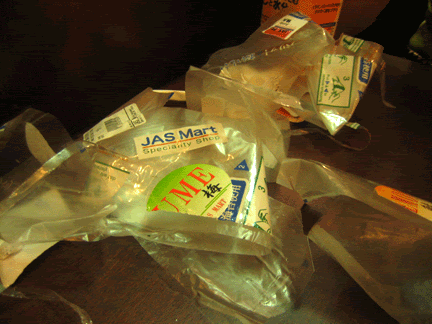 Don't forget to clean up all that plastic wrapping



MIKE EATS NEXT TIME:
Yup, it's the best meal you can find on St. Marks Place for four bucks and wrapped in plastic with three-step instructions.