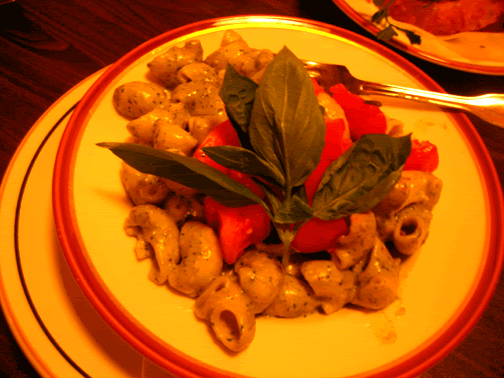 HAVE I POSTED about Brooklyn Label yet? Oh, right.


Anyhow, this little update is merited: The

TONY

Award-nominated spot, since its humble brunch beginnings, has expanded on its sandwich and breakfast menu to include a dinner menu with hot dogs, burgers, roasted chicken, mussels, and everybody's favorite: mac and cheese. The Basil Mac, a pile of gooey pesto-green spirals with fresh tomatoes and basil, lives up to expectation. (There's a new website too.)



MIKE EATS NEXT TIME:

Of course--there's classic Old Mac to be had.