Lazy Catfish


593 Lorimer Street
Brooklyn, NY 11211
(718) 599-9055

BRUCH IS BETTER with drinks. It's even better with "free" drinks. A Lower East Side staple for some years now, the "three free cocktails" hook is always sure to lure in a brunch crowd, although Williamsburg-Greenpoint spots have been slow to adopt the trend. That's fine, there's better food to be had elsewhere, but the drink special is what broke any tie in favor of Lazy Catfish this particular weekend.

Becky, Logan, and a friend from Richmond met Mint and I, and we took up seats in the back of a very empty Lazy Catfish looking noticably more bar than brunch spot than usual (which is an accomplishment in a space with next-to-no-decorating period). For a moment we all second-guessed our choice. The reassurement started when the first cups of fresh-pressed coffee were poured. A collective sigh of relief was breathed, and we will offer this advice--do not be dissuaded by the bar-esque digs, the Catfish's kitchen is quite good.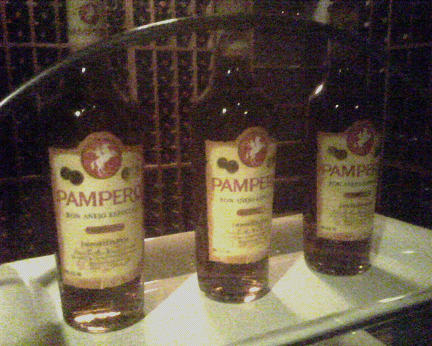 Side note: I've looked everywhere for Pampero rum--no luck. Turns out,
Lazy Catfish has bottles of the stuff!

Mint and I have been many times now and although our opinions are somewhat mixed we generally agree the place serves up a good brunch. Good enough to keep us coming back. If you don't mind the absence of atmosphere, $12.99 for a well-assembled plate of standard brunch fare (best option: chicken waffles!) and three drinks included is not bad for Williamsburg. Well, unless you're out to be part of the Williamsburg Brunch Scene. Cause you're not likely to be seen at all at the Catfish.



MIKE EATS NEXT TIME:

Yeah, and he'll prolly whine about it beforehand, begrudgingly order when he gets there, and then tell everyone about how much he liked it. Rinse and repeat.